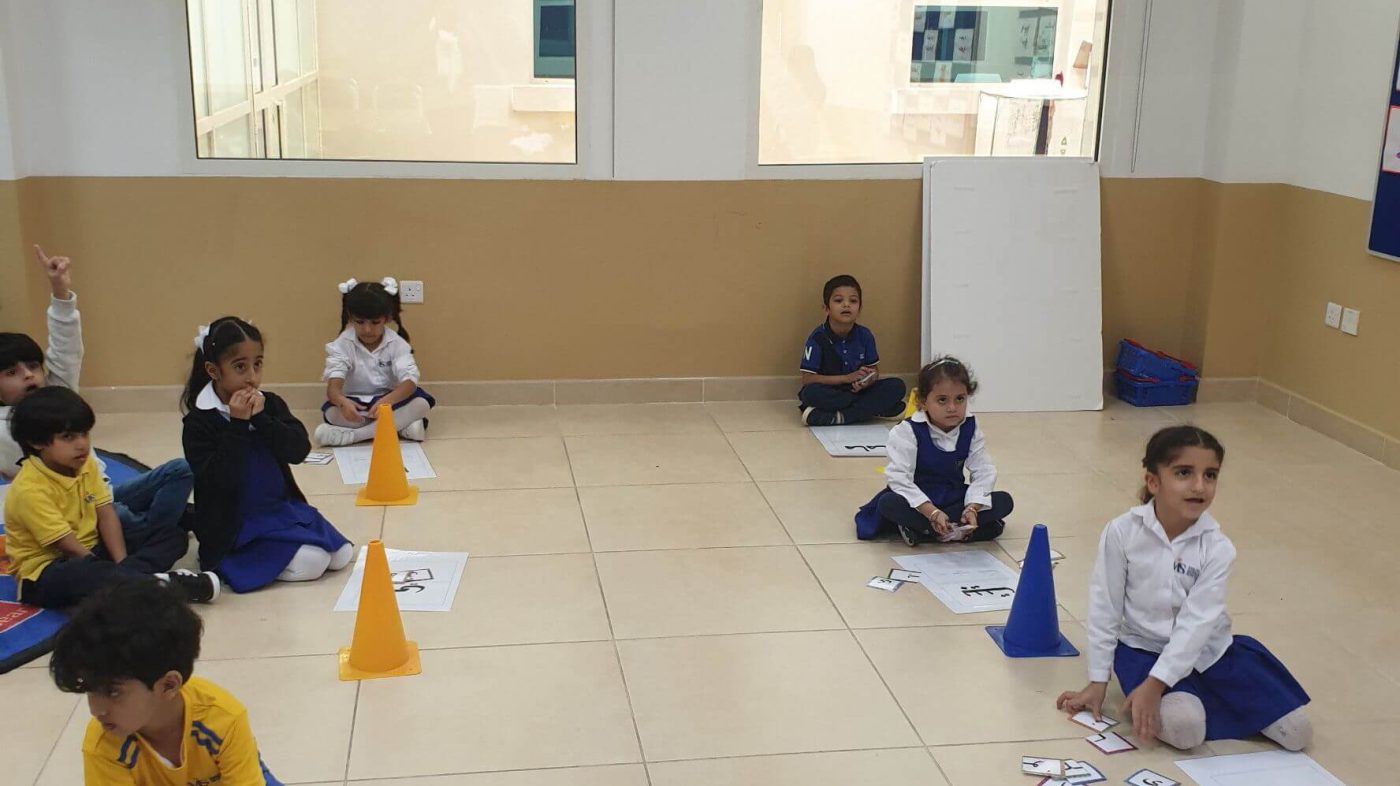 VIS students enjoyed the activities of Arabic week:
Coloring, drawing Arabic calligraphy, competitions between teams, and learning famous Arabic Poems.
During the Arabic week activities, Sheikh Khaled Abu Mozah lectured middle and high school boys on "How to be a good citizen to serve my country and my religion."
Different activities are taking place in all and each class at VIS; students create wall magazines about Qatar's role in supporting other countries, compete in Arabic crosswords, draw their family tree, summarize Arabic stories, and talk about their favorite toys, and storytime with their Arabic teacher.
Also, VIS non-native students share in Arabic week; Ms. Razan Taurani has worked hard with them to reach this advanced level. 
In addition, Santi Cazorla visited Vision International School celebrating Arabic Week. He is a Spanish professional footballer playing for Qatar stars league club Al Sadd. Santi is a renowned international footballer. He was a former Spanish international player who also played for Arsenal and has been with Al Sadd since 2020. The students were excited to have the opportunity to meet him and ask him questions about his career and what it takes to become a professional athlete. 
---